You need relaxed feet for the Black Friday madness!
Running around to catch the perfect Black Friday discount can take a serious toll on your poor, tired feet! This year, be prepared for the shopping marathon with relaxed, happy feet and extra energy!
Grab our fantastic Black Friday 40$ discount on Cloud Massage and indulge in feet massages in the comfort of your home.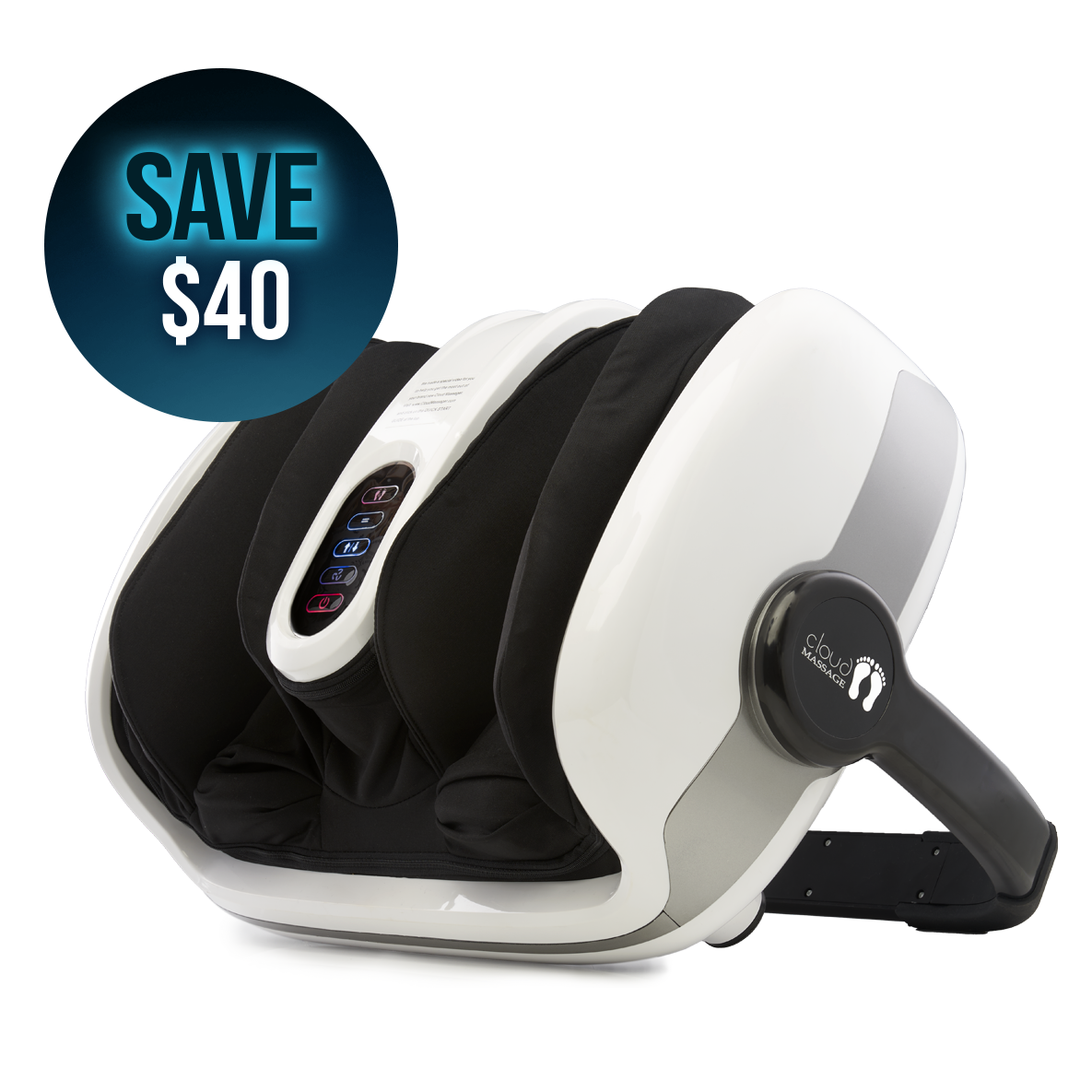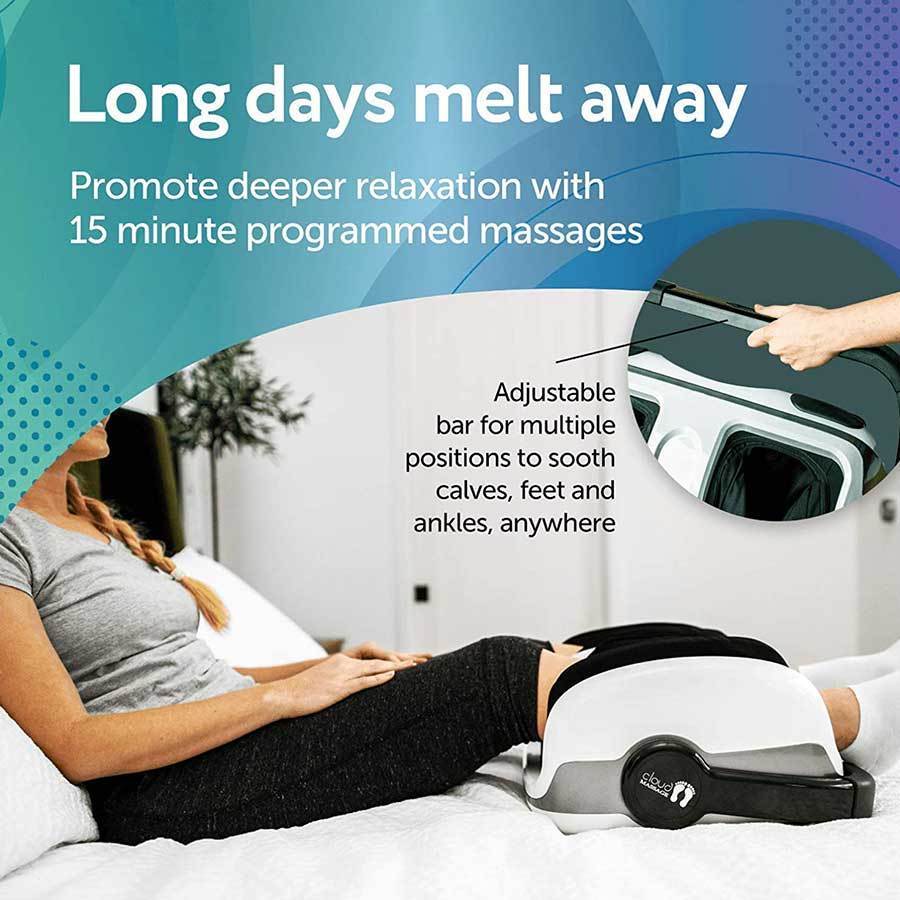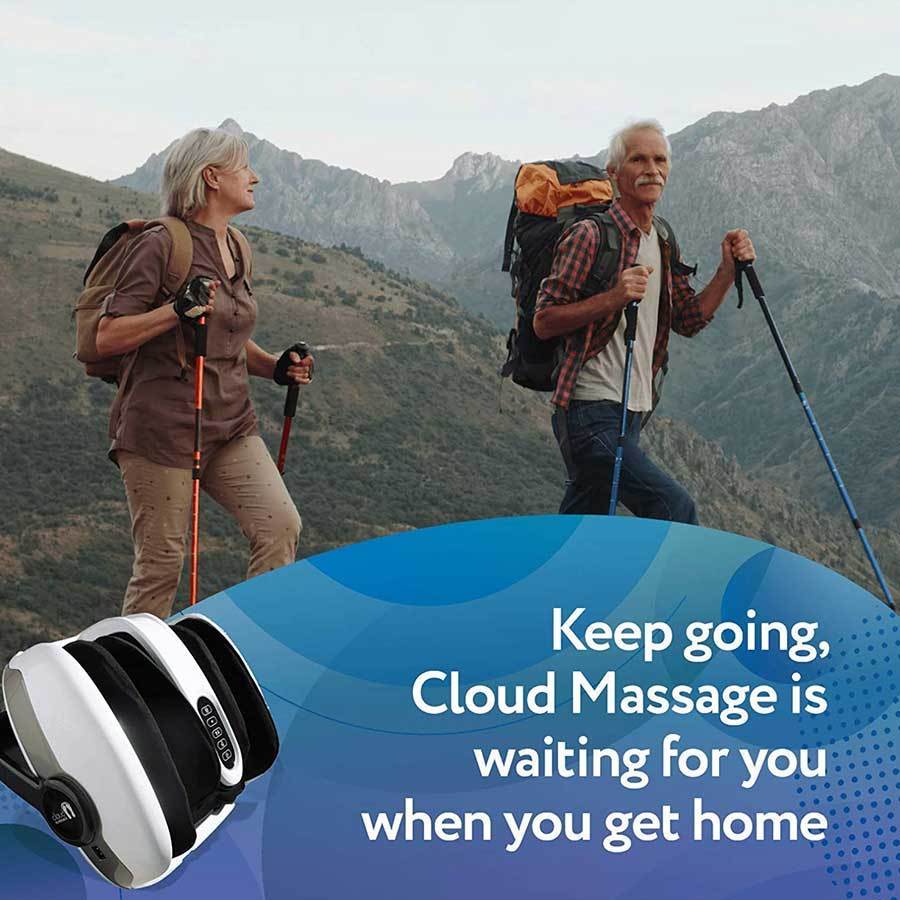 ★★★★★ 2000+ Customer Reviews
After a long night of trick-or-treating with the kids, walking in the neighbourhood, or dancing your bat wings off, you deserve to come home to your personal massage therapy device and relax.
Professional massage therapy for sore feet

5 comfort settings for deep tissue foot massage


Modern design & adjustable bar for comfort

3 intensity levels to get the most out of your massage
🛒 ​Stock is Limited: 3,247+ sold out of 4,000 units available!


"After using it a couple of times, I thought I was walking on clouds. I don't think I could live without it anymore. I use it every evening when I come back from work and it eases away my soreness and pain."
Your personal Massage Therapy, all day, every day, even on Halloween
We live hectic lives, that's a given. Not only we spend most our days on our feet or behind a desk, but when Halloween comes, we spend hours and hours walking around town with our kids, trick-or-treating. That can take a serious toll on our feet and our general health. Imagine how good it can be to come home on Halloween night, sit on your sofa and get a relaxing, soothing massage right there and then. Our home therapy massage device gives you countless massage sessions in the comfort of your living room for a price that is 93% less that what you'd pay annually at a salon.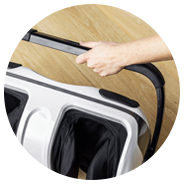 Soothes chronic pain & relieves many ailments
Great home-therapy for a wide array of ailments like Plantar Fasciitis, Diabetic neuropathy, heel spurs.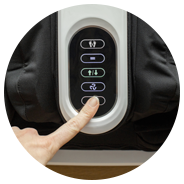 Sway function: loosens joints
The sway function relaxes and takes out all the stiffness in your joints, so that you can feel featherlight again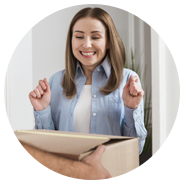 Rolling massage for feet: improves blood flow
A deep kneading Shiatsu massage can restore your feet's blood circulation, so get ready to have that extra spring in your step.
Why do Americans that spend long hours on their feet love Cloud Massager?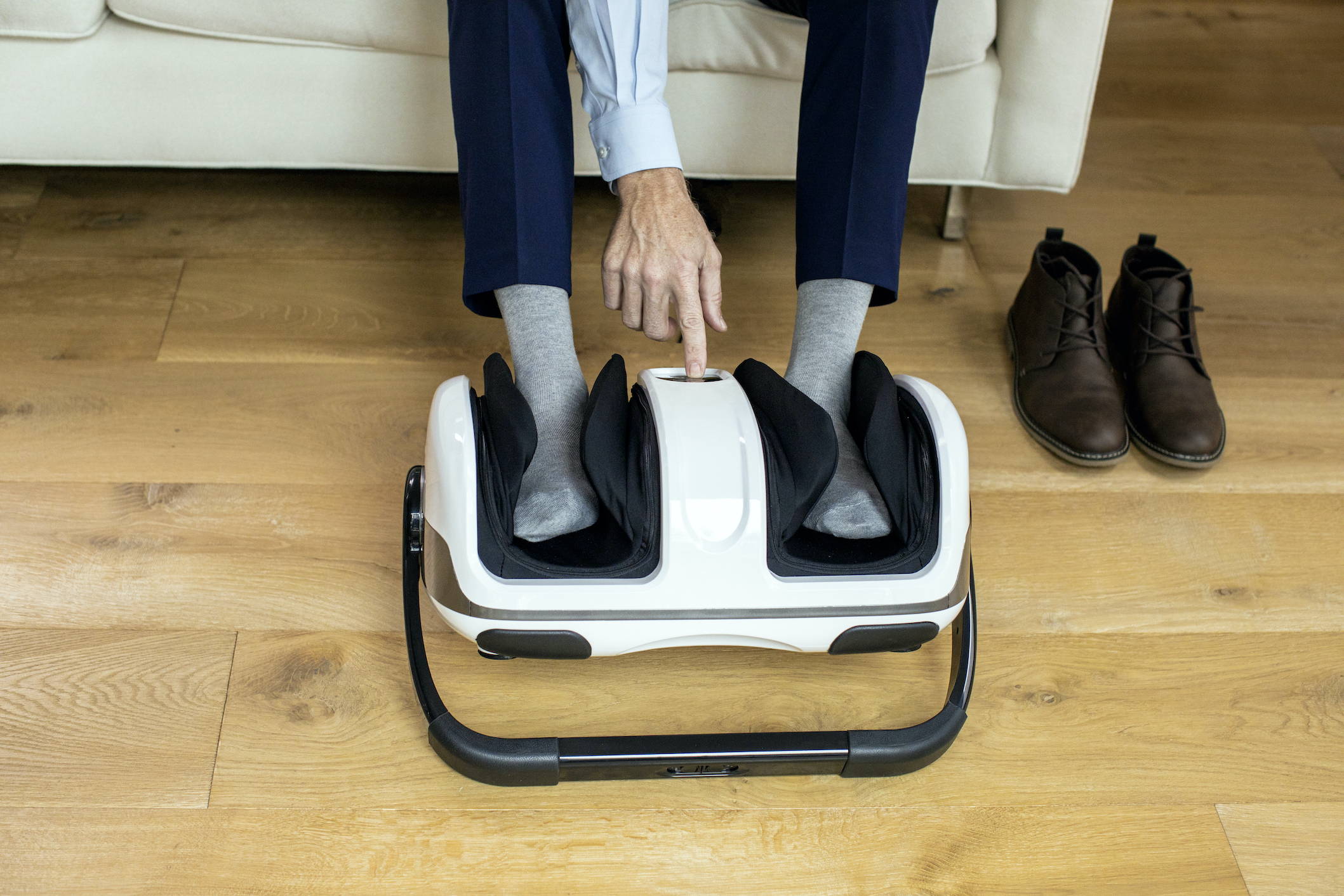 We don't just wing it. Cloud massager is based on extensive research and discussions with athletes and medical professionals.
We don't compromise on quality. We use only the best technology and premium materials.
When innovation and science meet, the result can only be revolutionary.
You deserve only the best quality and comfort!
Our products are made only from premium materials and with innovative technologies, to make sure you get the best home-therapy device for your tired feet. Your satisfaction is our main goal. If you have any issues, contact our customer support team. We ensure full refunds and easy returns.

The benefits of our massager
Subtle warming feature with the perfect intensity
Full feet massage (legs, feet, ankles, calves, toes)
Variable pressure intensity from light to deep kneading Shiatsu massage
Modern & portable design, easy to move around
Uncontrolled heat, either too much or too little
Partial massage, not for the entire feet, only some parts
Standard pressure intensity that can't be adapted to your needs
Heavy device, not portable

The internet's favorite massager




Don't just take it from us...
"The quality appears to be top notch. From the first time I used it I was hooked. I have RA and have lots of issues with my legs and feet. This massager is hands down the best I have ever used. There are many of these on the market but this one is a great value and very professional quality."
"Lord Jesus! This machine is nothing short of simply amazing. The pressure is like none I've seen outside of a human hand massage. I suffer from terrible for foot pain. It's like pulling teeth to get my husband and children to give me a good foot massage, with the pressure I desire. Let me just say "They don't have to worry about me bothering them anymore for a massage"
"Powerful massage. I have size 11 feet and it works great on my feet, which are constantly sore. It also works great on my calves, which are tight because i have a bad hip. the device is so powerful i can't take it up to the most intense setting. but it also has lower settings for my wife, who also gave it a top rating. Very much worth the price. buy it."
Becky S.
This is great especially for those with professions where there's more than the ample amount of standing. It relaxed me well enough into a deep sleep.
63
Martha P.
I have been using this foot massager for several weeks, several times a day. I have very cold and numb toes from low back issues. I've lost most of my feeling and find this machine has many functions. I like the many different levels of pressure on all the controls. This shitsu Foot Massager is extremely quiet, has a very long electrical cord so I can use it anywhere and is light in weight. I recommend this machine for anyone dealing with foot issues, 5 star+
33
Pamela S.
I needed a calf massager, and this was the only brand that came highly rated from a good source. There are many foot massagers to choose from, but very few for the calves.It automatically stops after 15 minutes, which is a good safety feature.The space is wide enough for people with big feet (11 1/2W Women's shoe here)
128
Cella N.
I have plantar fasciitis for 4 years. Tried everything. One day I realized how tight my Calf muscles were. It's hard to massage the right areas deep and I didnt even know if it was the problem, but it was the last bit of hope i had. I have checked out other massagers but they dont go deep. This machine is a god sent. Only 2 weeks and my plantar fasciitis is 50% better. I do calf massage 3 times a week and foot massage once a week bc I do have a tear in my plantar fasciitis in my foot.
52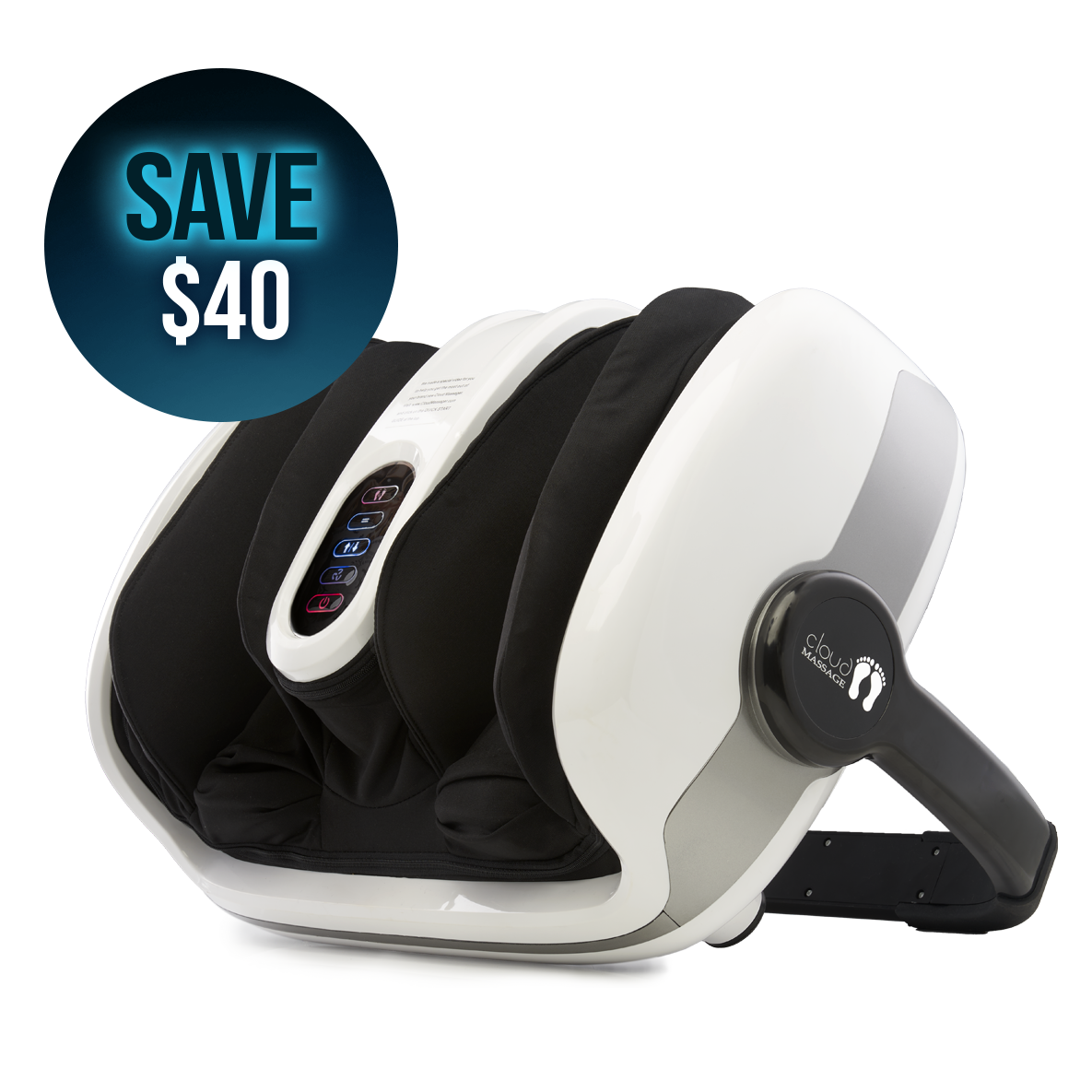 FAST FREE USA SHIPPING! LIMITED TIME ONLY

How do I get a replacement charger or battery?
If you need anything, please contact our customer service department, as they're always ready help.
Please know that our foot massager is not considered a durable medical device.
Please contact your doctor for treatments and consultations.

Our device is not waterproof, please do not submerge it under water or spill any liquids on it.
Are the attachments made of rubber or plastic?
Some attachments designed for general massage (large ball, fork) are made of pliable silicone. Others designed for intense relief (bullet, wedge) are made of ABS plastic.
Can I take it with me during a flight?
Please contact your airline to inquire about their policy regarding lithium-ion batteries and devices that use this type of batteries.
It looks like lubricant is coming out of where the metal rod meets the plastic body, is this normal?
Please know that it can be normal to see some of the excess lubrication there during the initial uses, but it should subside with time. If the problem persists, please contact our customer support team.