YOUR FIRST-TIME BUYER 20% DISCOUNT IS ACTIVATED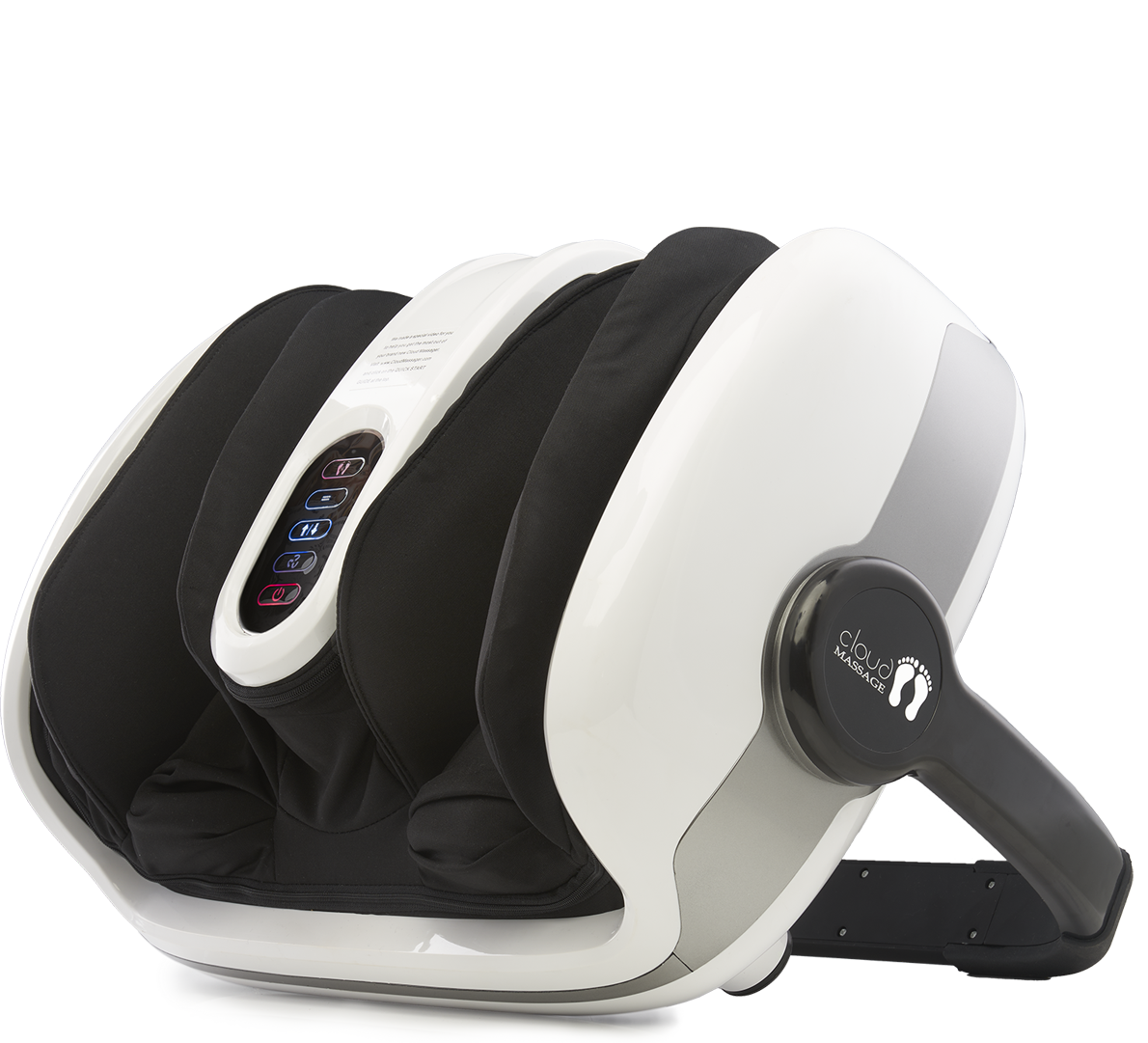 Our deep kneading Shiatsu massager provides soothing relief for tired, aching feet, leaving you feeling relaxed and tension-free.
★★★★★ 1000+ Customer Reviews
Cloud Massage is the ultimate foot massager machine that will help you release tension and fatigue of your feet, legs, calves and ankles in no time.
Cloud Massage is innovatively combining the benefits of traditional Shiatsu and the latest technology to offer you the most effective foot therapy in the comfort of your own home.
Our average delivery time is 3-7 days. We deliver our orders using USPS. It takes 1 day for order processing and 3-6 days for delivery.

Every step counts in our life. Our feet carry us through each day, taking us places, helping us stand, run, dance, jump. They are the foundation for our entire body, so taking care of our feet can significantly enhance our entire life.
Cloud Massage stimulates specific pressure points which will not only help in relaxing the feet but also improve your overall physical and mental well-being.
Cloud Massage has 3 intensity levels to maximize your massage. To get the most out of your deep tissue foot massage:
Adjust the bar to your preferred position and place your feet, ankles or calves in

Start with the lowest setting

Gradually increase intensity

Always wear socks and pants

Relax and enjoy your massage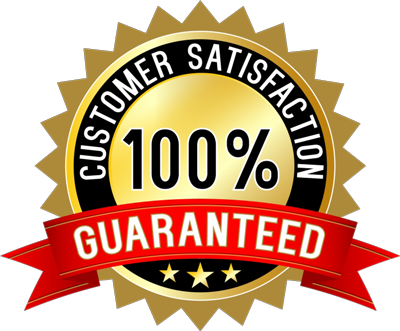 30 day no-questions-asked refund

We stand by our product 100%! If you have any problems or are not satisfied with your order, we will provide a replacement or a full refund!
WHAT OUR CUSTOMERS ARE SAYING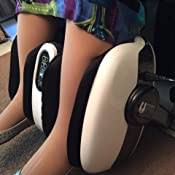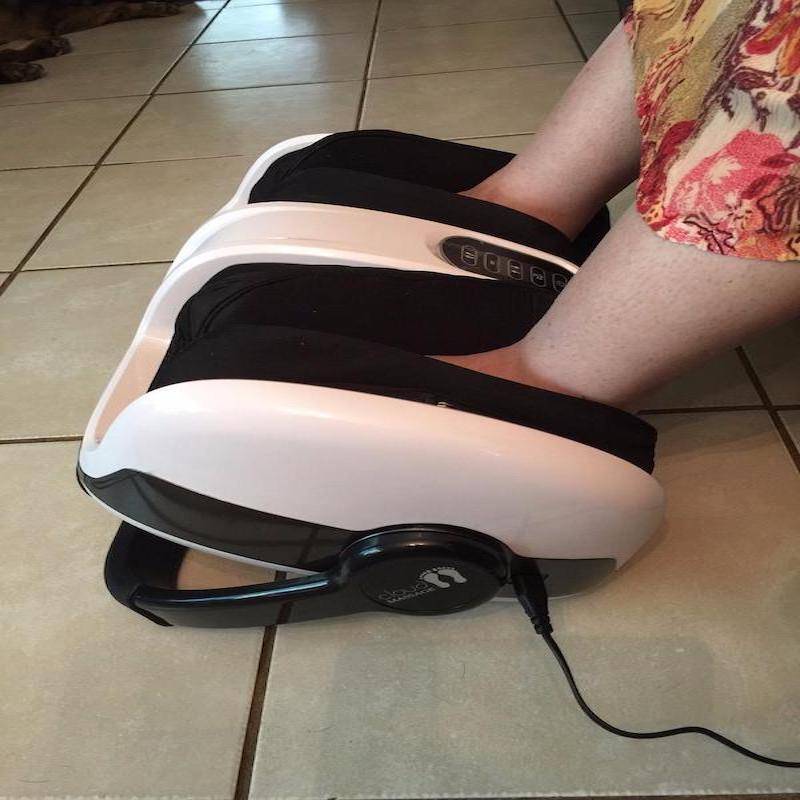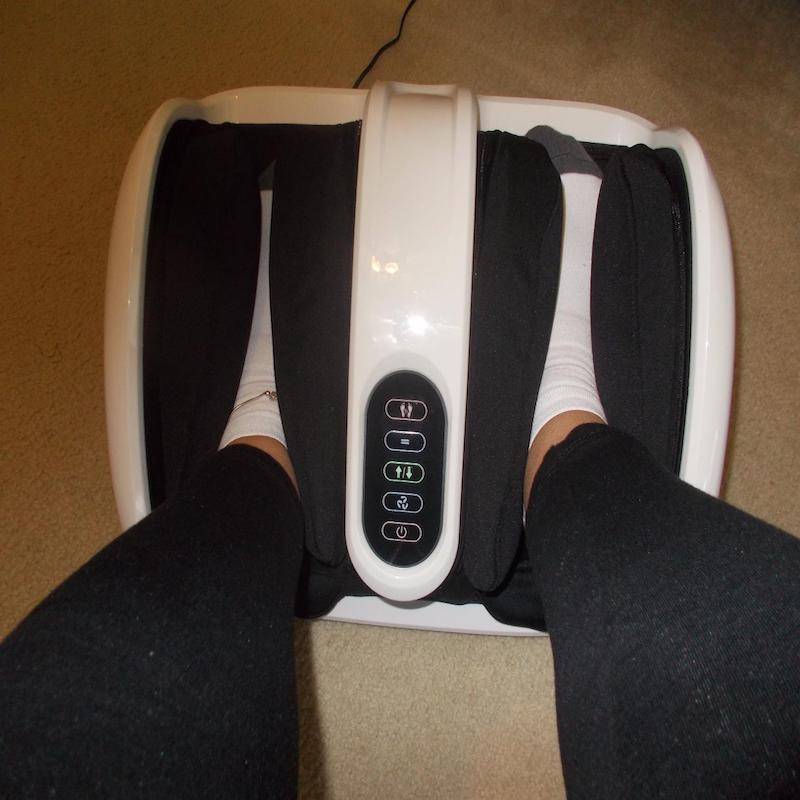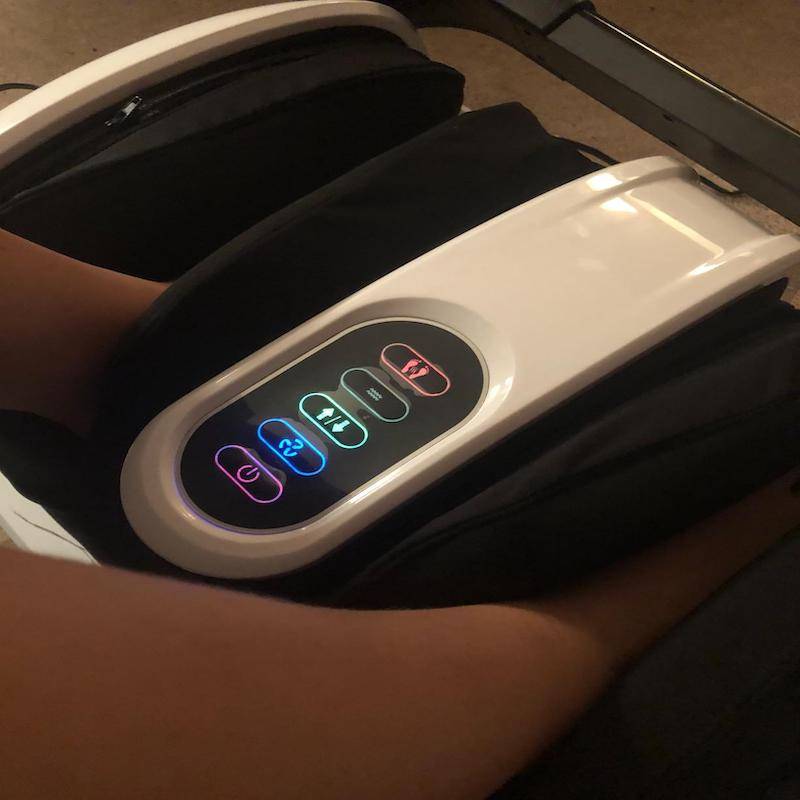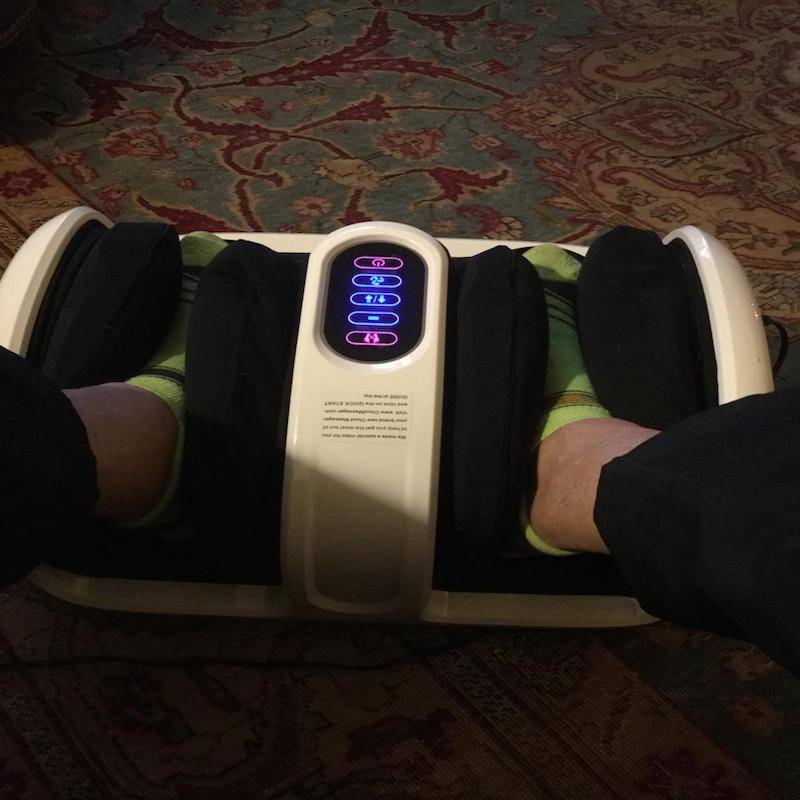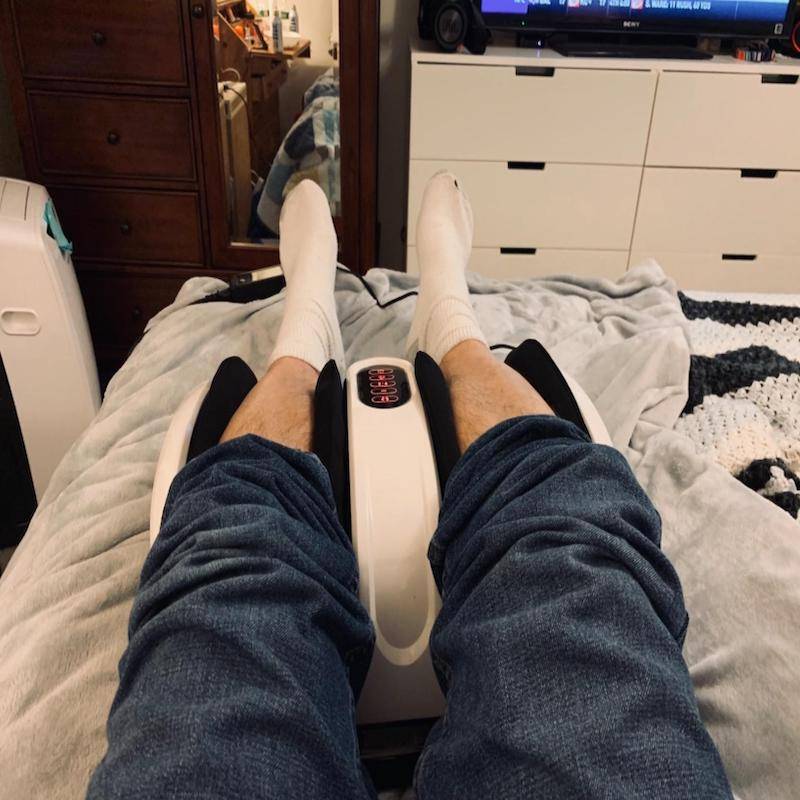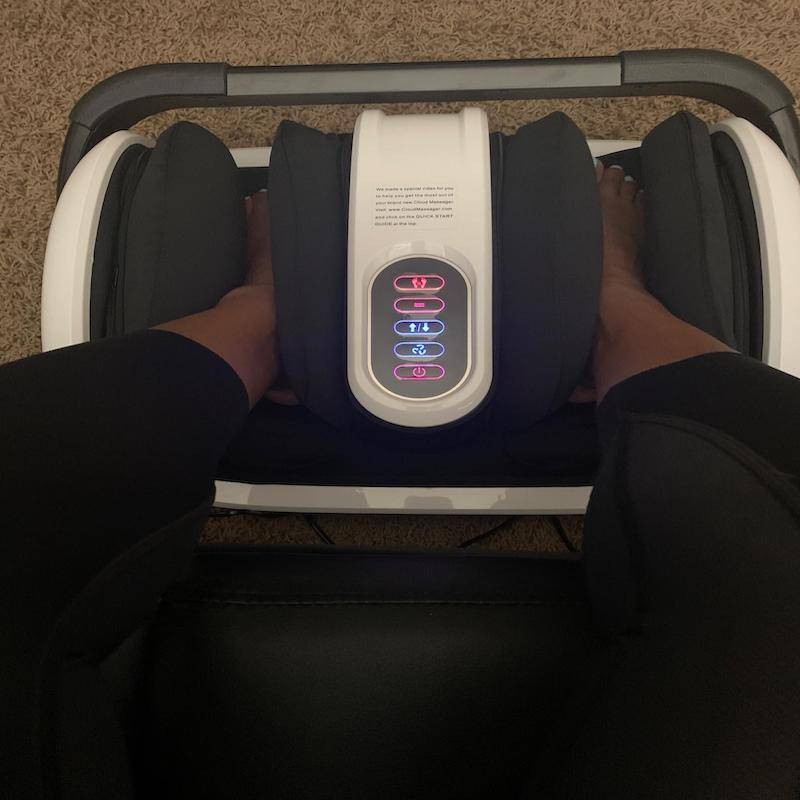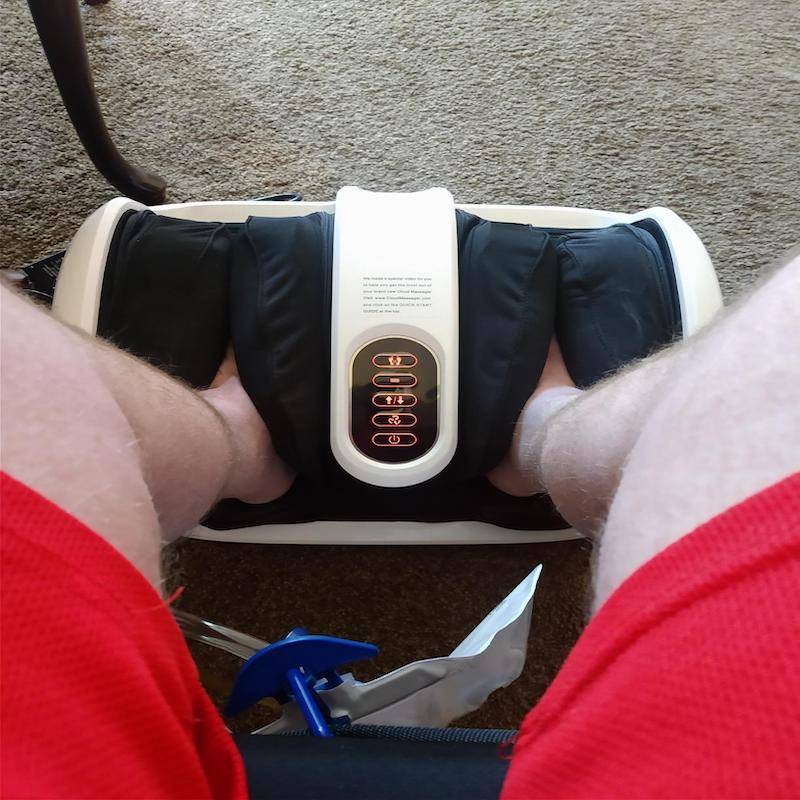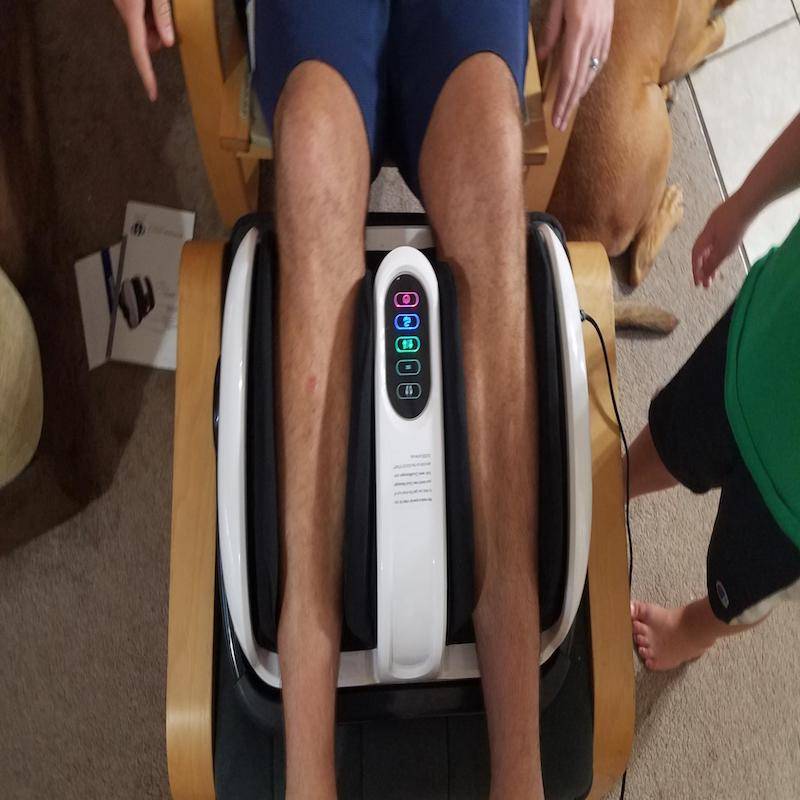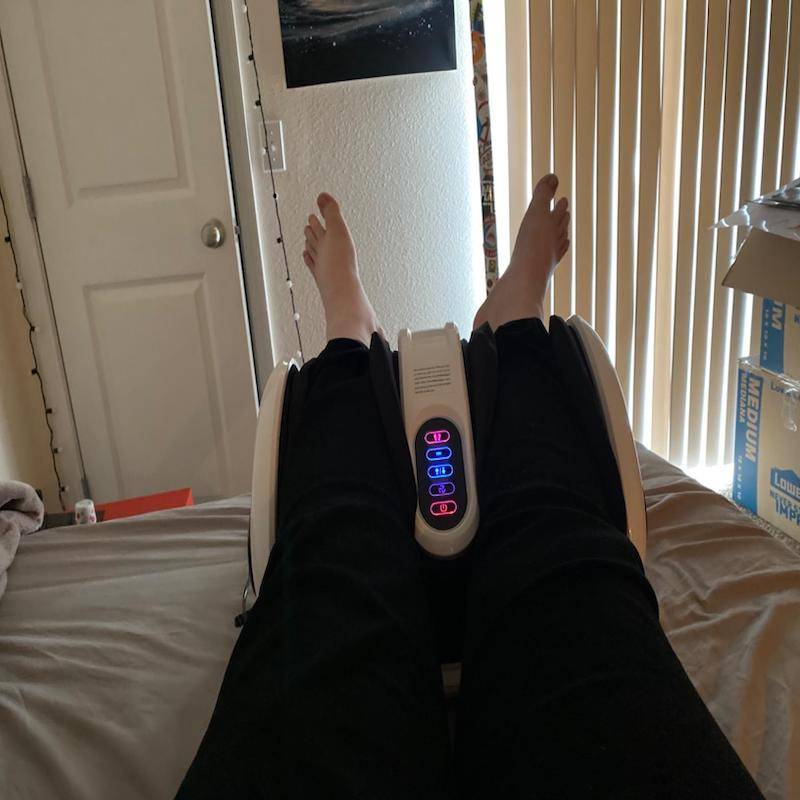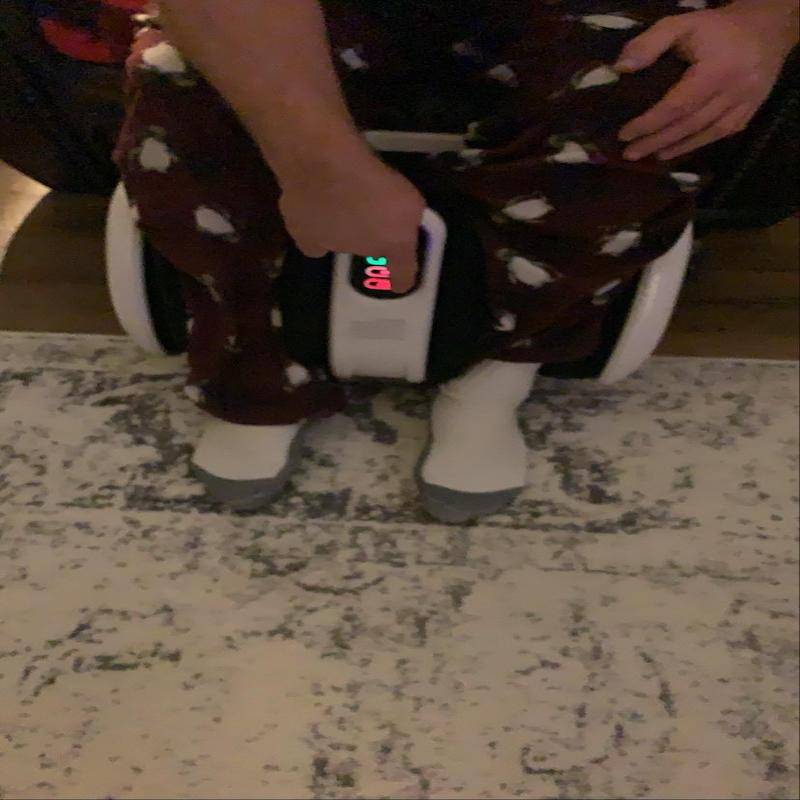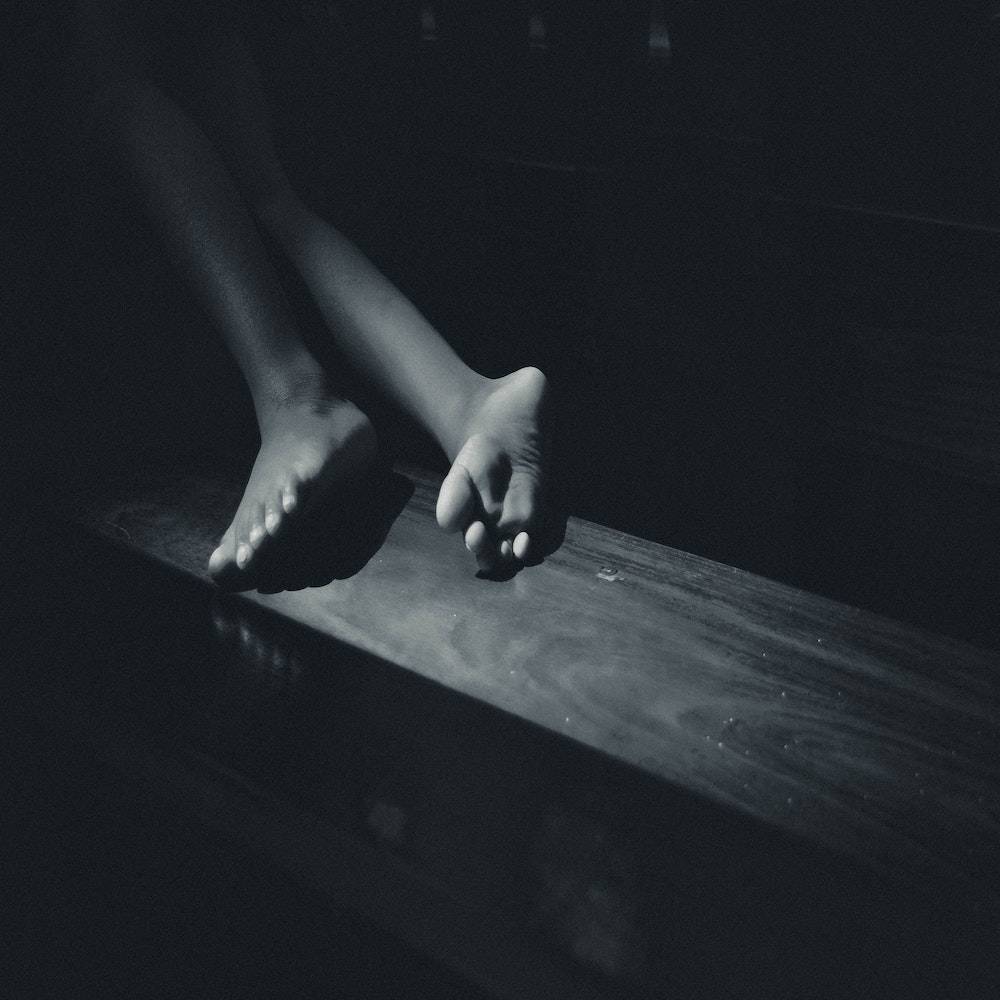 Our daily activities put tremendous pressure on our feet.
Whether we spend too many hours standing, walking or working out, or on the contrary, just sitting at a desk, our feet are considerably affected. Wearing shoes that do not fit properly, may also place stress on our feet, ankles, lower legs and other joints that contribute to different foot conditions and pains over time.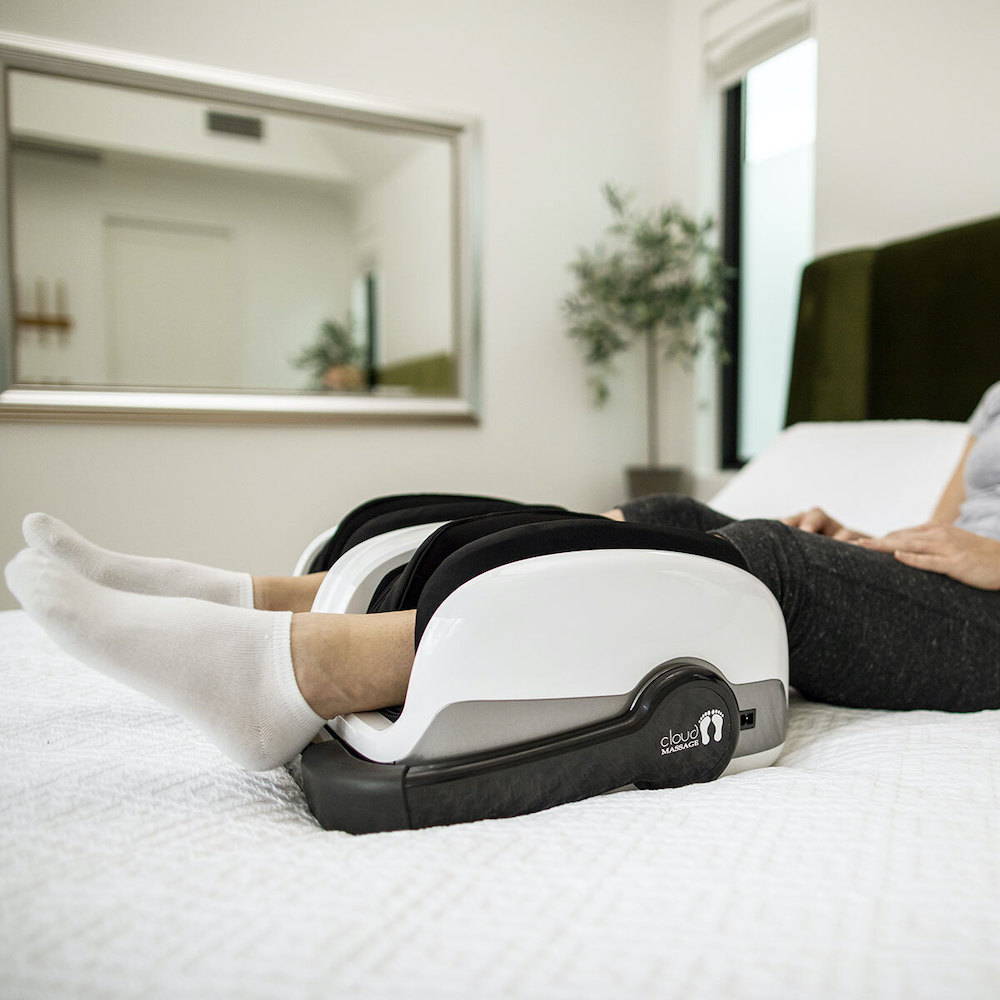 A foot massager machine works wonders because it relieves tension and fatigue in your feet, preventing soreness and swelling. Foot massage significantly improves blood circulation, stimulates muscle recovery and helps you relax and recharge after a long day.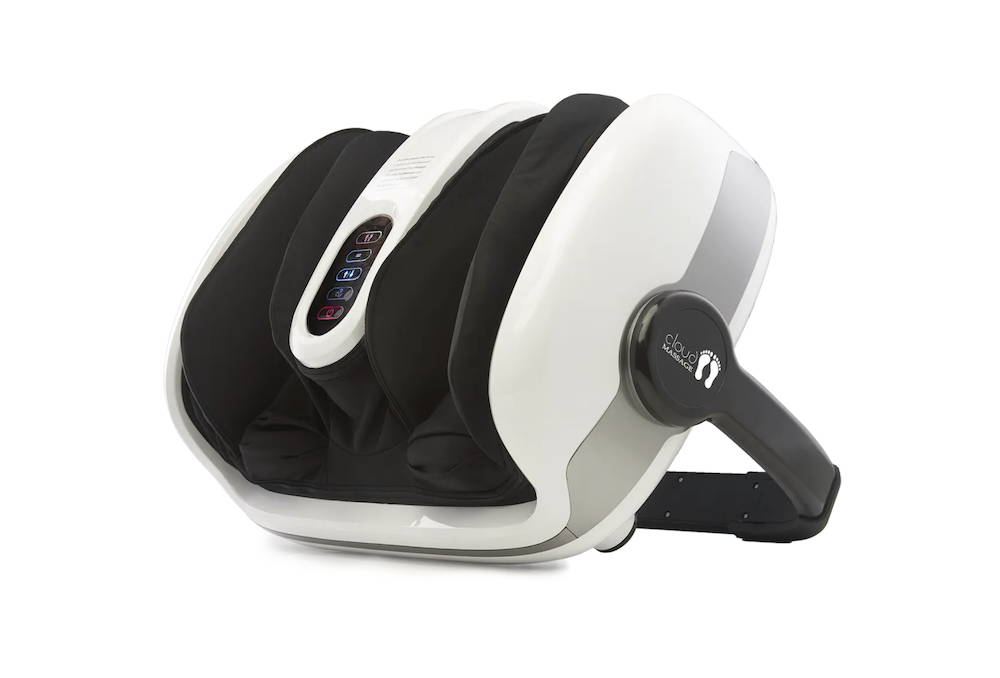 You can always enjoy a great and effective home therapy, due to its multiple settings for heat, air compression pressure and vibration. Cloud Massage has an adjustable design for an increased comfort, which allows you to release pain in your feet, legs, calves, toes and ankles. Your feet will take you everywhere if you take good care of them!
Still feeling pain in your feet and don't know why? Say goodbye to disappointing massage sessions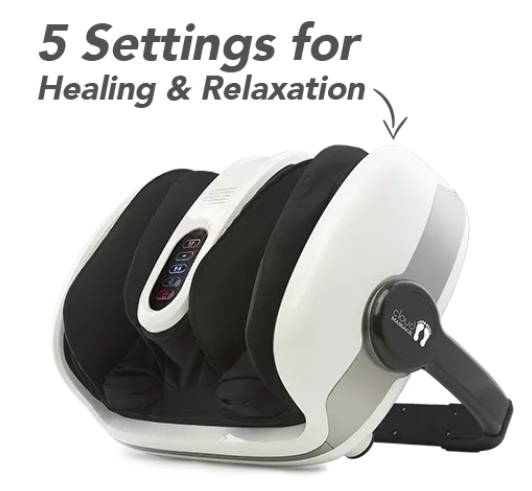 Subtle warming feature with the perfect intensity


Full feet massage (legs, feet, ankles, calves, toes)

Variable pressure intensity from light to deep kneading Shiatsu massage

Modern & portable design, easy to move around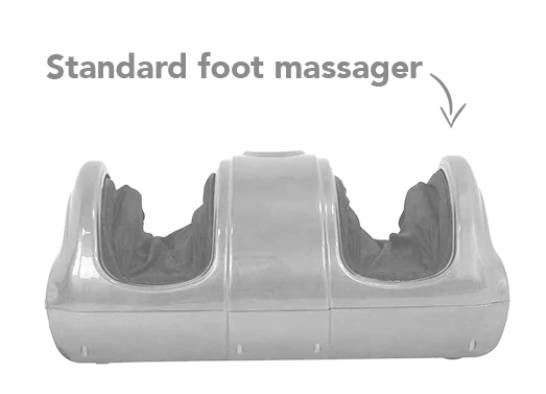 Uncontrolled heat, either too much or too little

Partial massage, not for the entire feet


Standard pressure intensity that can't be adapted to your needs


Heavy device, not portable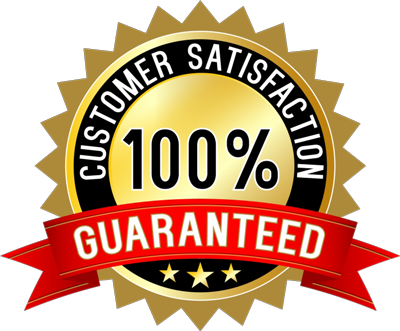 30 day no-questions-asked refund

We stand by our product 100%! If you have any problems or are not satisfied with your order, we will provide a replacement or a full refund!

We bring science and technology together to provide you with a professional-level foot massage in the comfort of your own home. Cloud Massage is as effective as a massage therapy and as relaxing as a luxury spa experience.
FREQUENTLY ASKED QUESTIONS
How do I get a replacement charger or battery?
If you need anything, please contact our customer service department, as they're always ready help.
Please know that our foot massager is not considered a durable medical device.
Please contact your doctor for treatments and consultations.
Our device is not waterproof, please do not submerge it under water or spill any liquids on it.
Can I take it with me during a flight?
Please contact your airline to inquire about their policy regarding lithium-ion batteries and devices that use this type of batteries.
It looks like lubricant is coming out of where the metal rod meets the plastic body, isn this normal?
Please know that it can be normal to see some of the excess lubrication there during the initial uses, but it should subside with time. If the problem persists, please contact our customer support team.
Get CLOUD MASSAGE today!
Try it and if you don't feel satisfied, you will get your money back. No risks involved.